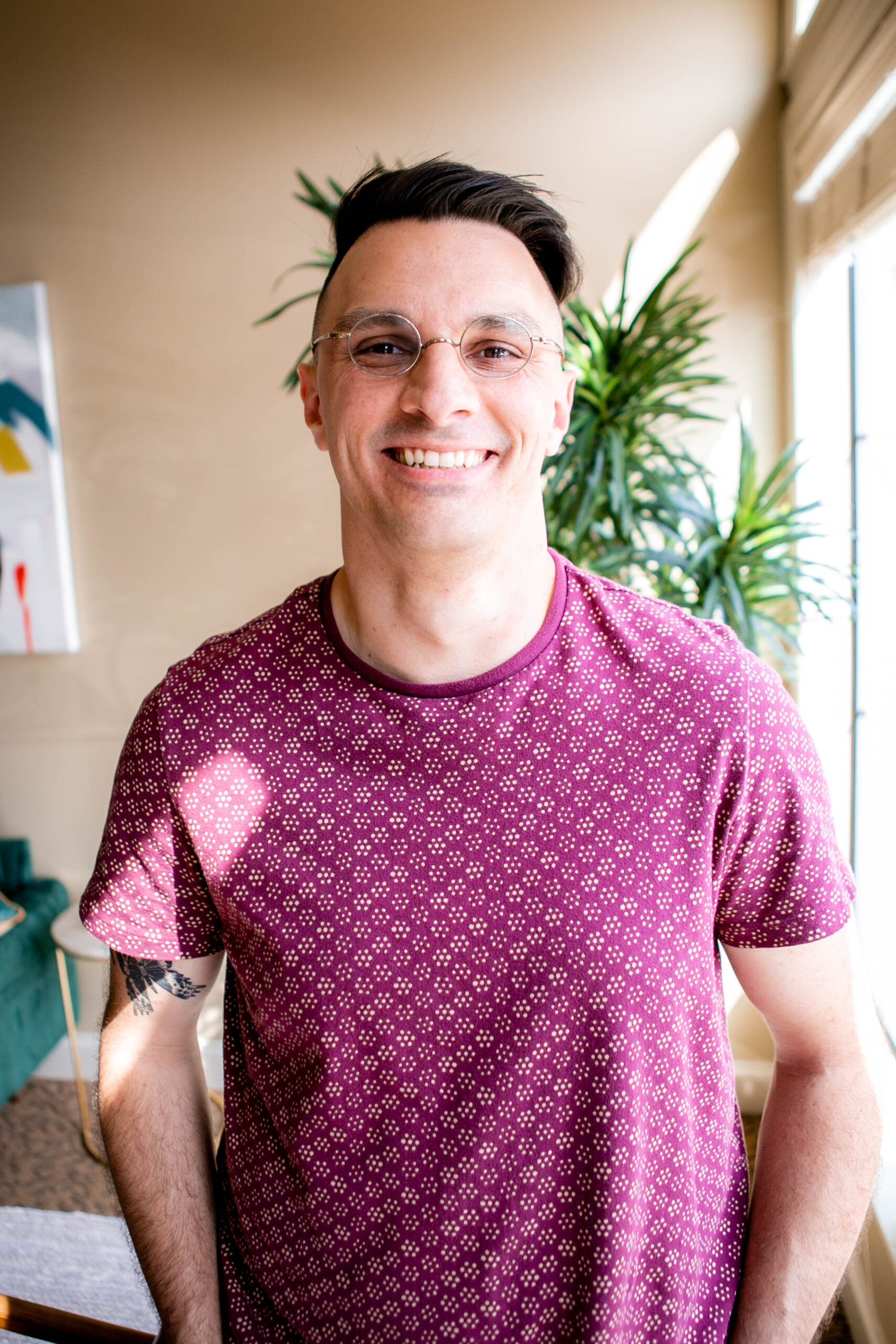 Tyler Shockey
Clinical Director of Ruston, M.A., LPC-S, NCC, CSAT, EMDR Provider
I believe it takes a great deal of courage to speak to someone about the vulnerable pieces of our lives and I never take that for granted with my clients. As a counselor, my mission is to help others realize the strength and worth they already possess and teach them to use that to better their situation. Life is certainly not meant to be lived in isolation. That is why I take great pride in walking alongside my clients, whether dealing with the difficulties of life or celebrating their latest accomplishments.
I have a Bachelor's degree in Psychology and Master's degree in Clinical Mental Health Counseling, both from Louisiana Tech University. I am a Licensed Professional Counselor that has over 10 years of experience working with children, adolescents, and young adults in both the mental health and ministry fields. I believe that each person is created in the image of God and deserves respect and compassion, regardless of their personal beliefs. I have been married to my high school sweetheart for over 10 years and we have a beautiful little girl.
I work with teenagers, adults, and couples. My primary focus involves teenagers and young adults that deal with anger management issues, behavioral issues at home, work, and/or school, anxiety, depression, divorced, self-harm, suicidal ideations, and/or physical/emotional/sexual abuse. I also work with individuals and couples that have experienced infidelity, trust issues, grief, family stress, and relationship insecurities. In sessions I work cooperatively with clients (who are the experts of their own lives) to help them develop effective communication skills, challenge negative thoughts, and take ownership of achieving their goals. I tend to utilize a strengths-based and solution-focused approach during therapy. I also use Cognitive Behavioral Therapy quite often in challenging negative thoughts and understanding how those thoughts can lead to negative emotions and/or behaviors.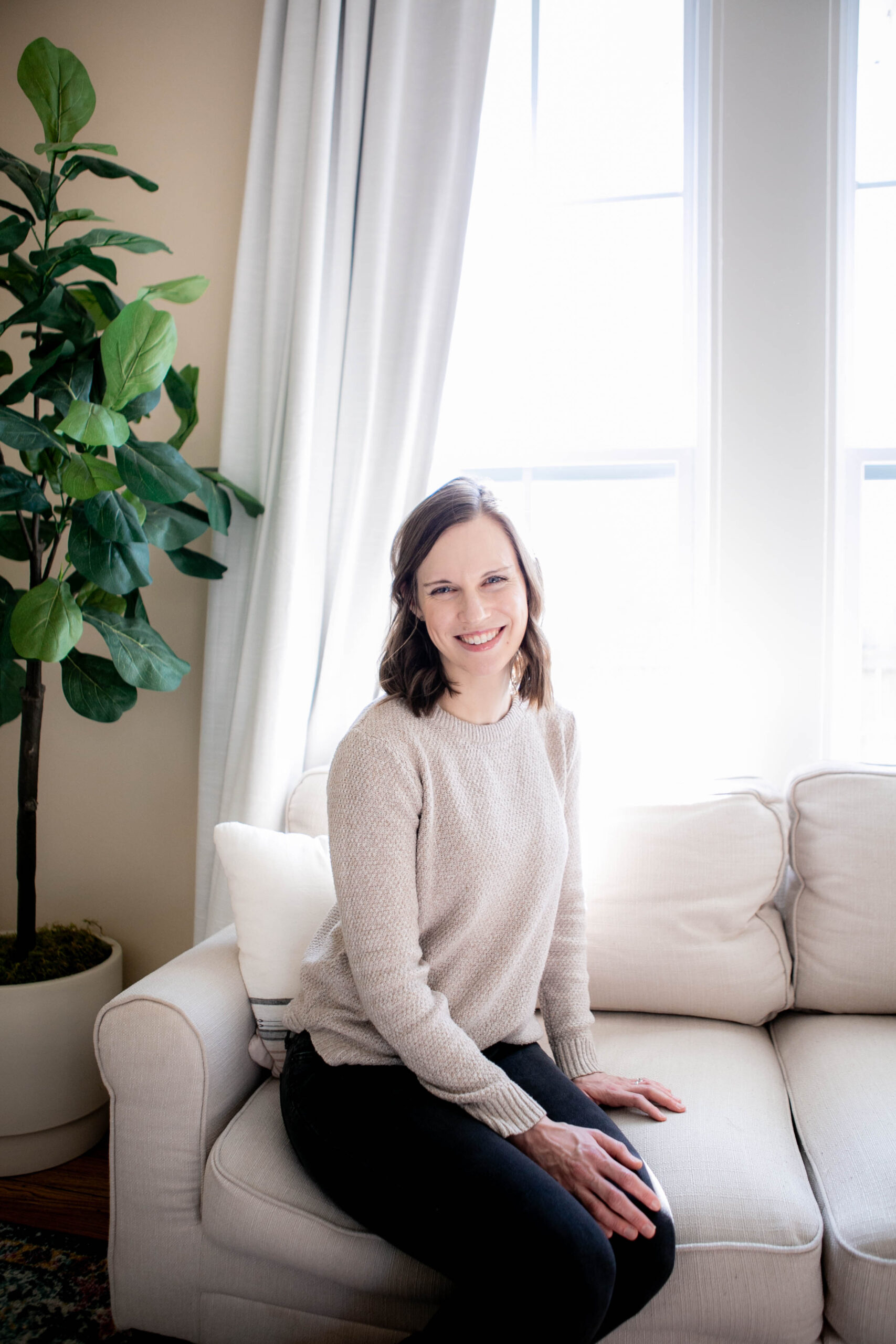 Mary Kate Cortez
M.A., PLPC
I am a Provisional Licensed Professional Counselor (PLPC). I have a Bachelors of Science in Early Childhood Education from Louisiana Tech University and a Masters of Arts in Clinical Mental Health Counseling from Louisiana Tech University.
I have always had a desire for counseling as I watched the impact counseling had on my family growing up. Counseling allowed my family to be able to talk about our issues and not "sweep them under the rug." It did not mean we were perfect, but it did mean we didn't have to be afraid to talk about our struggles with one another. I stepped into teaching 3rd grade once I finished my undergraduate degree. My experience teaching only fueled my desire to help people with their struggles. I witnessed my students wrestle with problems at home and personally. I realized I had a passion for helping people with the root issues in their lives. I desire to help my clients find freedom and healing through counseling.
I have experience with children, adolescents, and adults. I have spent time counseling in home-based services with an under-served population who have experienced trauma. I work with individuals and groups using a trauma-informed perspective. I also use cognitive-behavior therapy and solution focused therapy to help clients get to their goals in counseling.
I seek to provide a safe, therapeutic environment for my clients which allows them to explore their past and current struggles. I believe God has created us to find healing and freedom, and I hope to help each of my clients in their journey to that freedom. I believe that the relationship between my client and myself is key in helping clients explore the root of their anxiety, depression, or any other problems they may experience.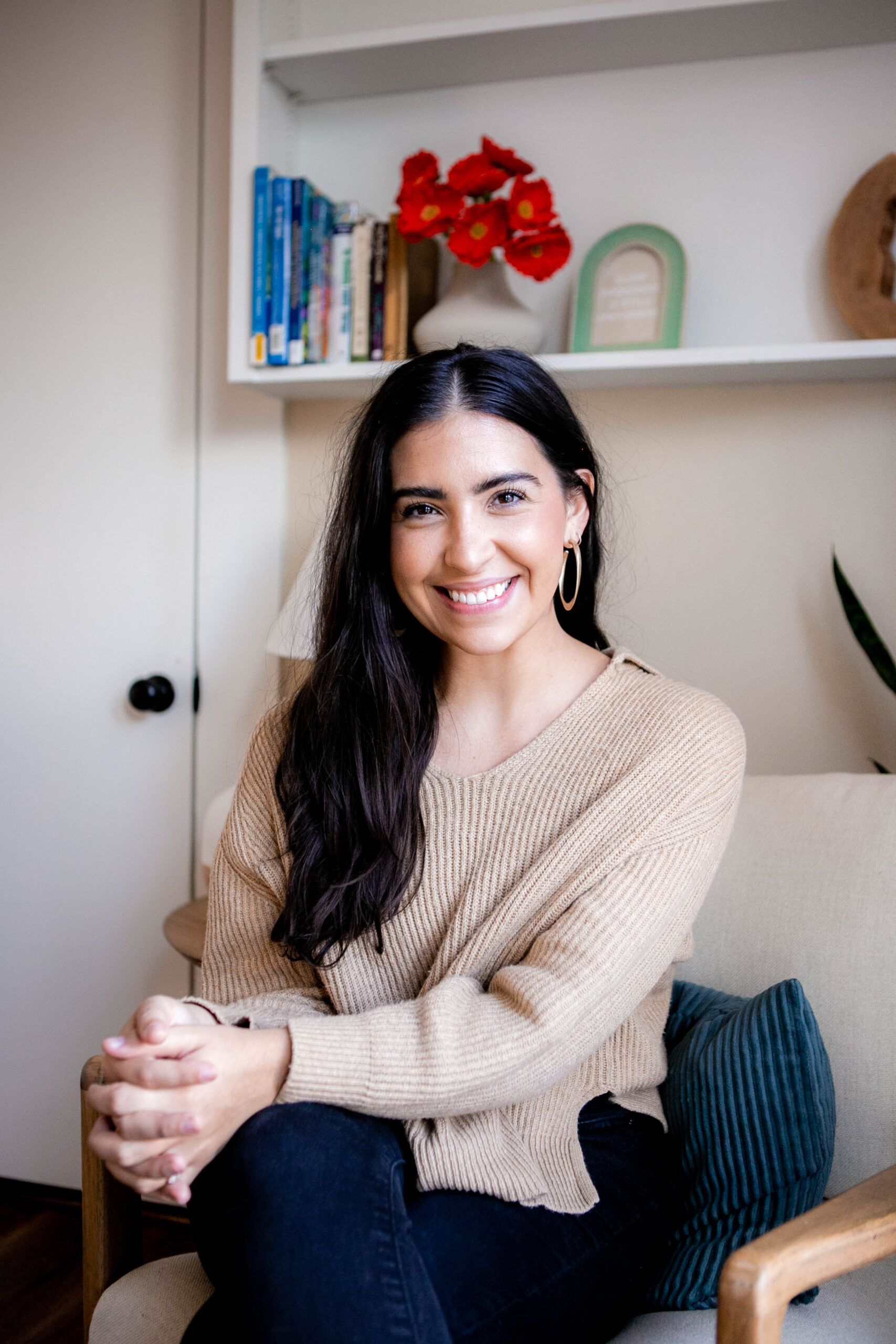 Kelly Wise
M.A. LMFT, LPC
I am a Licensed Marriage and Family Therapist. I received my Bachelor's Degree in Psychology and Master's Degree in Marriage and Family Therapy at the University of Louisiana at Monroe (go Warhawks!). I started my career as an in-home therapist serving clients that were under-served and seeking help. This work gave me experience in working with couples, families, children, adolescents, and older adults, as well as diverse populations, crisis intervention, and trauma.
I specialize in the practice of marriage and family therapy. I can focus working with problems of childhood and parenthood, marital difficulties, and life difficulties of adulthood that may relate to disturbances in family and other types of relationships. This includes but is not limited to: self-harm, anxiety, depression, family violence, substance abuse, adolescent issues, parenting, and family relations.
I hold the belief everyone has the wisdom within themselves to reach their goals and desired outcomes. My viewpoint is clients are the experts of their lives; I am here to promote change. I am systemic in assessments and understand that behaviors make sense in context. I believe therapy is best when the relationship is authentic and change is desired on both ends. I hope to help you create language to your own experiences, understand the context around you, normalize your humanity, offer tools to promote growth, restore hope, and empower you to make change happen in your life. Connection is the cornerstone to healing, and I would love to work beside you in this journey.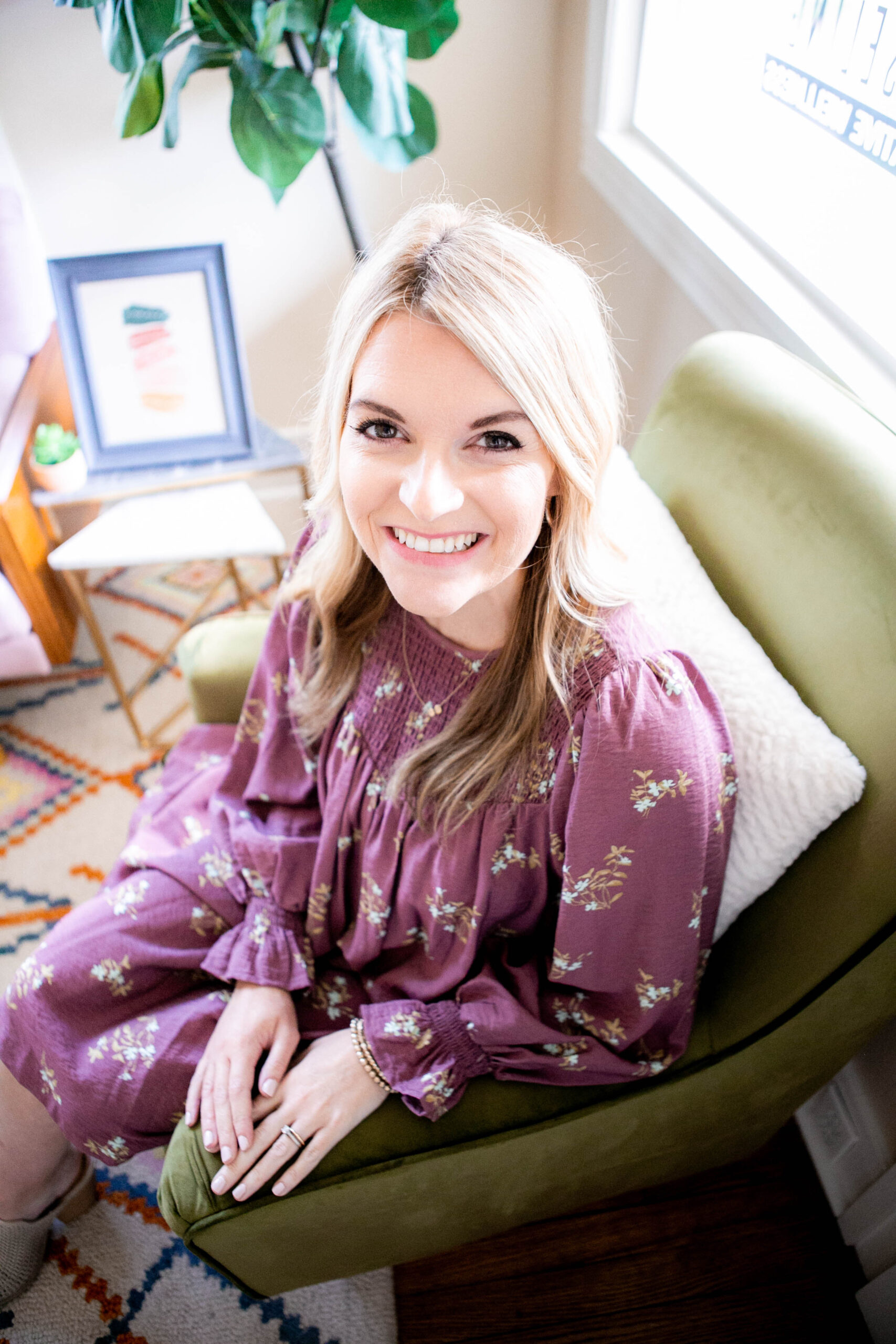 Rachel Hanes
Registered and Licensed Dietitian
Hi! I'm Rachel Hanes and I'm a Registered and Licensed Dietitian with passion. My goal is to help others find freedom not only in their relationship with food, but freedom in their thoughts.
I have a Bachelors Degree and Masters Degree in Nutrition and Dietetics from Louisiana Tech University. I also completed my dietetic residency at Louisiana Tech and later returned to teach Nutrition Courses and support the Nutrition and Dietetics Program through various speaking opportunities and serving on the Human Ecology Advisory Council.
For most of my career, I've had the pleasure of working in Eating Disorder Recovery and mental health for a Residential Facility for women with life-controlling issues. It is there that my passion grew for helping others understand biblical and nutrition-related, scientific truths to help them find lasting freedom in their relationship with food.
I offer individualized care to my clients by assessment of nutritional deficiencies and unhealthy food and weight-related behaviors. I provide a recommended eating pattern designed to meet individualized needs and reach attainable, health-related goals that the client and I developed together. In addition to providing education to help clients better understand an eating pattern that works best for them, I use nutritional counseling to gain insights on the individual's emotional needs when it comes to developing healthy, lasting habits and eating patterns.
I am also the author of Taste Freedom, a six-week study focused on helping others get to the root of toxic thinking, specifically negative body image and unhealthy preoccupation with food, and discover tools to help them find freedom that has always been there for them. I host Taste Freedom workshops and events to enhance the experience and provide an environment for others to discover this freedom in community. If you can't tell already, this is absolutely my passion.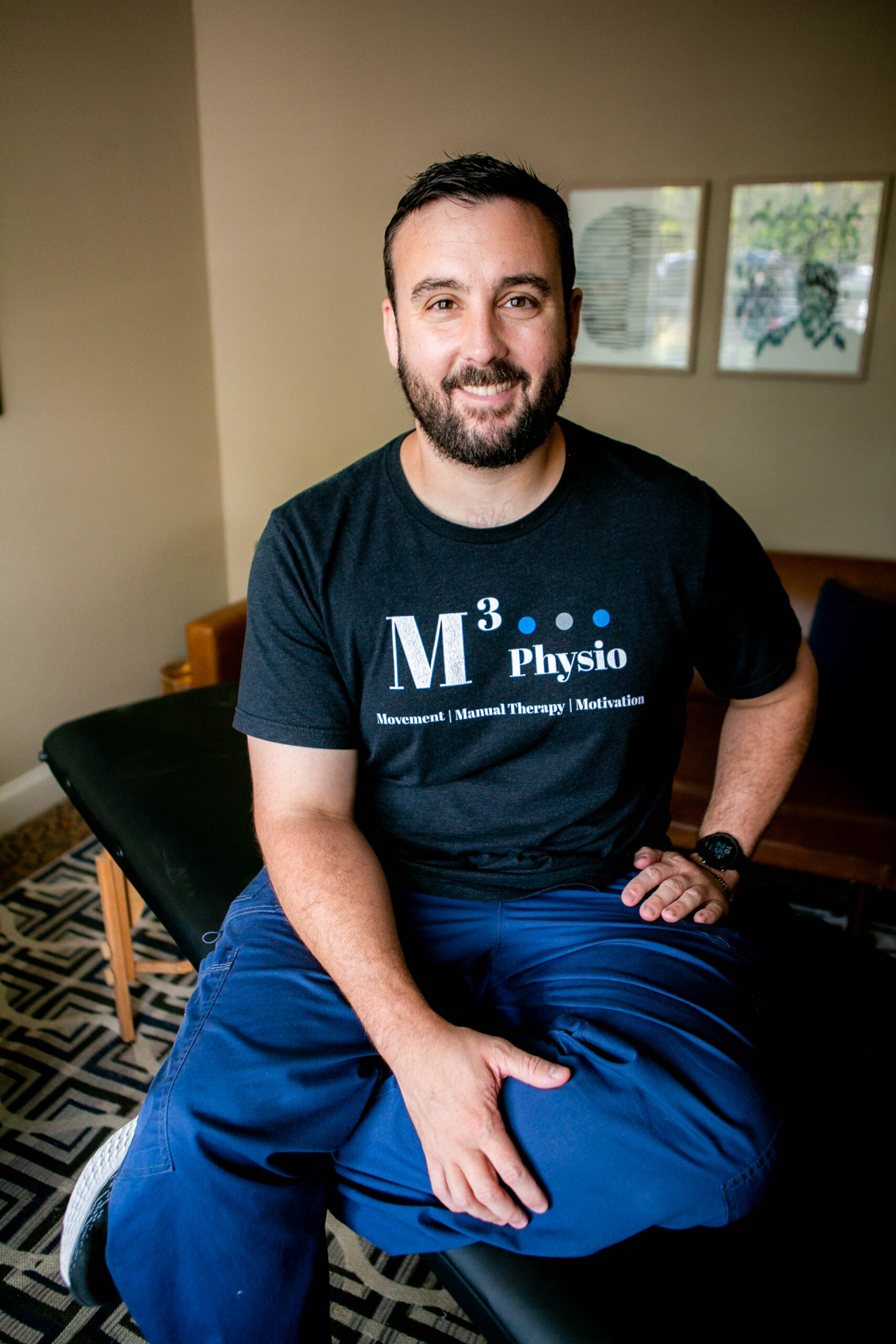 Michael Hildebrand
PT, DPT, COMT M3 Physio
I am a doctor of physical therapy and I started M3 Physio in 2019 so that people could receive the physical therapy and wellness care they deserved.
I graduated from the University of Louisiana at Monroe in 2010 and LSUHSC – New Orleans in 2014. I then went on to be certified in orthopedic manual therapy (COMT) in 2019 and I am currently an American Academy of Orthopedic Manual Physical Therapy fellow in training with OPTIM Manual Therapy.
My professional interests/passion includes helping those with orthopedic and neuro-musculoskeletal issues, including acute and persisting (chronic) pain, return to the activities they love. I practice using a science-based and biopsychosocial approach; performing a thorough examination to determine what the problem and best course of action are to help you achieve your goals. Your treatment will consist of education about what is going on and what you can do about it, manual therapy and therapeutic exercise to help calm down and build you back up, or a referral to another appropriate healthcare provider if needed.
I enjoy helping educate the public as well as other healthcare professionals, including regularly providing community clinics on subjects such as running injuries, pain/injury, and low back pain. I also host and help teach continuing education courses on a variety of topics, including pain science, manual therapy, movement, and dry needling.
Outside of providing care for my clients, I enjoy spending time with my wife, Mary Margaret, and family/friends, being involved at my church (Jesus the Good Shepherd in Monroe), and being a "weekend warrior".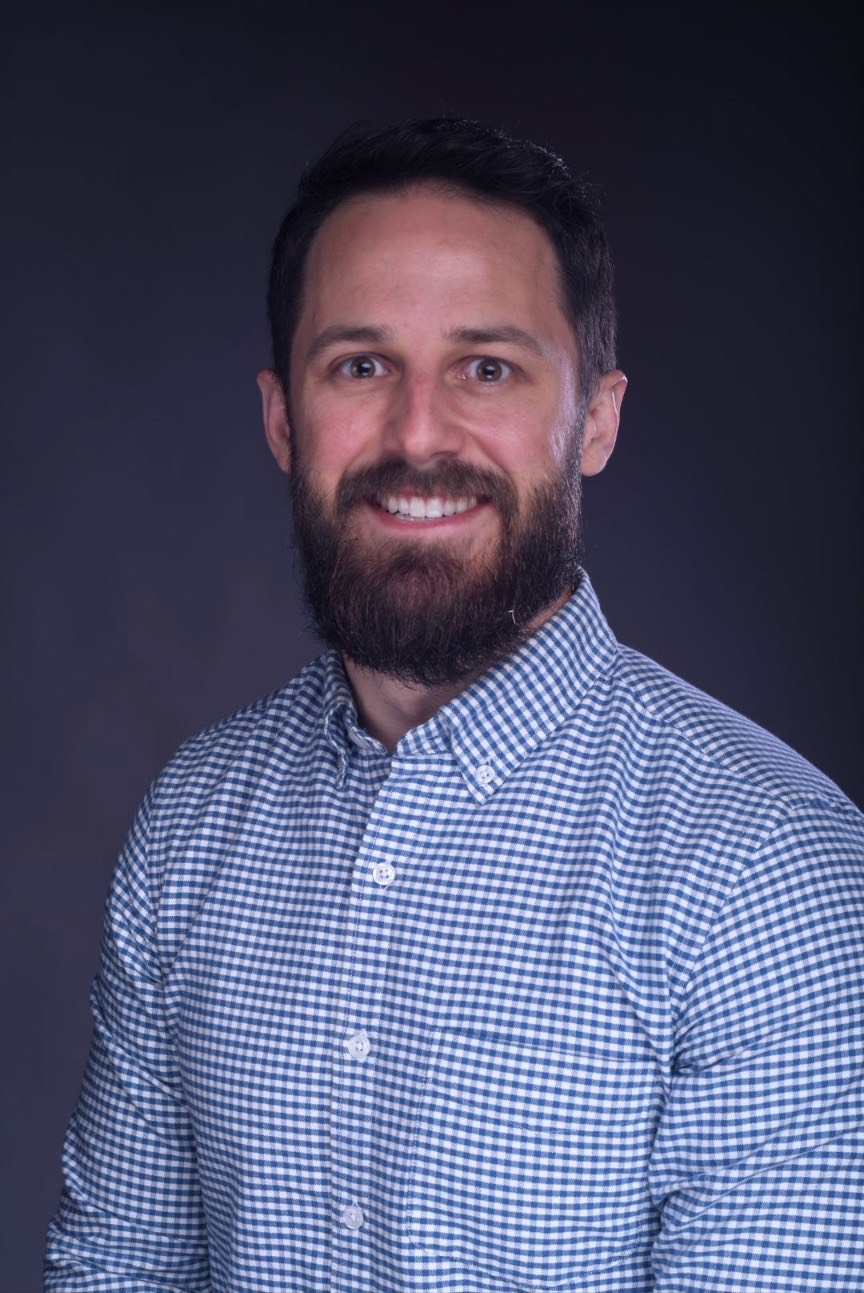 Peter Wise
ICF-Certified Life Coach
I have six years working with children, adults, and families through behavioral health organizations and ministry-led programs in several different states.  I have a Psychology degree from Louisiana Tech University and a Masters in Discipleship with a concentration in families from Dallas Baptist University. I am an ICF-certified Life Coach specializing in relationships, spiritual growth, and personal growth.
I want to put language to your experiences in a way that creates a useful narrative for you and others.  I want to help develop different perspectives and break through beliefs that no longer serve you so you can be where you want to be. I believe coaching is a relationship of partnership and collaboration.  My clients define their goals, choices and decisions.  I provide input and guidance.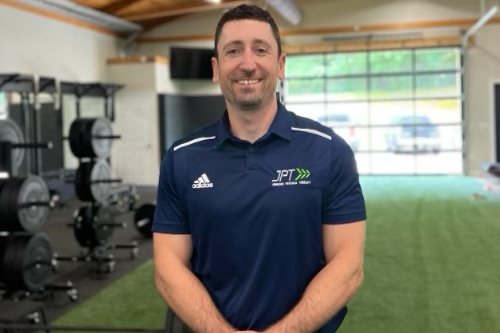 Bryan Moore
Johnson Physical Therapy
Bryan is a 2006 graduate of Louisiana Tech University with a Bachelor of Science in Kinesiology. He went on to graduate from the University of St. Augustine for Health Sciences with a Doctor of Physical Therapy in 2009.  Bryan has gained 14 years of experience as a physical therapist working with a wide variety of patient populations including orthopedic injury and post-op, spine, neurological, and sports rehab.  He has a passion for working with highly motivated, active individuals and helping them return to their normal function and lifestyle using therapeutic exercise, manual therapy, education, and encouragement.